The National Trust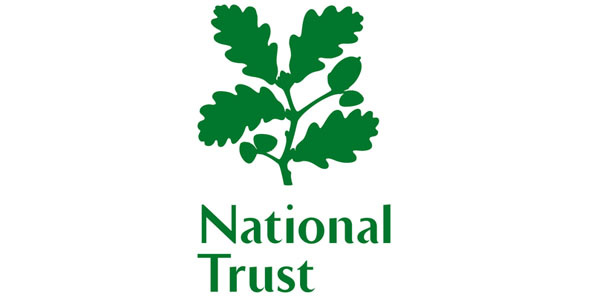 The National Trust understands the importance of beautifully designed buildings that enhance their surroundings. This approach epitomises the principles by which we protect the nation's cultural treasures. We want to help ensure that new building that takes place can also draw on these principles so that communities will love them as much as they love the houses and areas we protect.
The National Trust endorses the Prince's Foundation for Building Community's Beauty-In-My-Back-Yard toolkit. It's what communities have been crying out for, a way to positively influence the planning process. From our point of view it should help ensure we create new buildings for future generations to cherish", Simon Murray Director of Strategy, Curatorship and External Affairs
Local Government Association

"The LGA are pleased to support the Beauty-In-My-Back-Yard toolkit from the Prince's Foundation. The emphasis on increasing housing supply should be set within the context of creating places where people are proud to live. This means building the right homes in the right places to meet the needs of local communities. Councils are in a unique position to create well-designed places and a locally-led planning system is critical to this. Early, collaborative discussions between developers, councils and communities affected by new development helps to shape better quality schemes with higher levels of community support. We therefore welcome BIMBY as one initiative that could help to facilitate and foster that communication", Local Government Association
Country Landowner Association

"Rural areas are crying out for more homes – in 90 percent of rural areas the average cost of a home is already eight times the average wage and nearly 40,000 fewer homes are being built per year than before the economic downturn. Despite this clear need and the impacts on rural communities and businesses, there is still resistance to development. The CLA welcomes the new BIMBY Housing Toolkit as a way of bringing communities together to find a way to build the homes that are so desperately needed in a way that reflects the unique character of our towns and villages.
"Landowners are at the heart of this process and are in a unique position to help sustain local communities, being able to provide the land, raise the finance, bring in architects and get new homes built. Only by delivering homes in a sustainable way can we ensure the long-term future of our countryside and the BIMBY Toolkit will help ensure that new homes are locally respected, welcomed and truly form a beautiful legacy. This may in time encourage greater acceptance of new housing." Ross Murray, President, Country Landowner Association
CPRE

"The country needs more houses, but let's build beautiful places that promote community and are socially and environmentally sustainable. Not only will this enhance people's lives; it will make it much easier to get consent to the developments in the first place.
"The way to create places that people will want to live in, or which they will welcome as neighbours, is to involve the community at every step of the development. I very much welcome the BIMBY initiative.
Shaunn Spiers, CEO cpre
Federation of Master Builders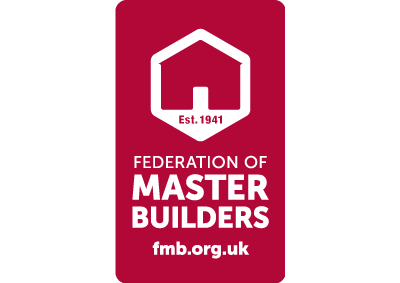 "SME house builders have a vital and important role to play in helping the Government meet the demand for new homes because of the wider choice they offer and the extra capacity they can bring from across all parts of the UK. Equally important to boosting the supply of new homes is the need to change the general public's attitude to house building. The Federation of Master Builders (FMB) understands the need for improved processes around development, which genuinely engage residents and build the type of quality housing that communities want and should expect from our industry. For this reason, we support fully what the 'BIMBY' project is aiming to achieve." Brian Berry, Chief Executive of the Federation of Master Builders (FMB)
National Association of Local Councils

"The National Association of Local Councils (NALC) is pleased to be a partner of the Prince's Foundation for the Built Environment BIMBY (Beauty in My Back Yard) toolkit. We think it is right for us to do this as it is perfectly in line with our planning aims around offering communities and parishes a chance to positively engage and influence the planning process through community-led planning or parish planning or neighbourhood planning. The toolkit acts as an excellent interface between developers, local planning authorities, parish councils and communities." National Association of Local Councils
The Environmental Law Foundation

"The Environmental Law Foundation are delighted to be a supporting partner of BIMBY and we fully endorse the essential principle of effective and timely community participation which is the bedrock of what BIMBY is about. We are confident of supporting BIMBY based on our 24 years' experience of helping communities to have their voices heard in local planning proposals that often significantly affect their environment and quality of life. We have found that where communities are actively engaged and involved at an early stage in settling the principles that shape their local environment, they are then in a far stronger position to achieve their aspirations and can share a sense of genuine participation in the outcome from which all involved benefit."
David Whiting, Development Director, Environmental Law Foundation
Create streets
"Create Streets' polling shows that a strong majority of the British public like the type of conventional home that a child would draw but which too many in the design and planning establishment condemn. It is worth stressing that such homes do not need to be formally or strictly traditional to win support. The British public are very open to variety and novelty but ideally within a familiar pattern. But, in aggregate they do know what they want. And this matters. We need to make new homes more popular for their neighbours as well as their residents. The question then is not 'how do we build more homes' but 'how do we make new homes more popular. We warmly welcome the BIMBY guide as an important step in the Direct Planning revolution to better align what we built with what people want and like in the built environment".
Nicholas Boys Smith, Director, Create Streets
ResPublica

"The ambition behind BIMBY makes it an extremely exciting project. ResPublica believes strongly that beauty should be made available to all - it is a concept which, although difficult to pin down, is something we all seek out. The experience of beauty in our built environment can also profoundly affect the quality of our communities and our individual wellbeing. ResPublica's research has found however that access to beauty is restricted on the basis of income, with those earning £45,000 or more most likely to say the place in which they live is beautiful. The idea of putting beauty into every backyard is therefore one which we wholeheartedly endorse. The Prince's Foundation's work highlights the importance of place in people's everyday lives, and ResPublica is delighted to be part of a coalition of organisations which shares this vision."
Duncan Sim, Senior Policy and Projects Officer, ResPublica
Local Dialogue

"There's a housing crisis: A shortage of new homes and a reluctance to build them in our own back yards. However, in Local Dialogue's day to day work, we recognise that communities which have determined for themselves where development will take place and what it will look like, have a much more positive view of development. Those that don't are fearful and hostile.
With BIMBY, communities can determine the look and feel of development and this means that the much needed houses stand a real chance of actually being built.", Jeremy Fieldsend, Director, Local Dialogue
Hastoe

"At Hastoe, we pride ourselves on building high quality energy efficient rural homes for local people. It is important that these homes are not only affordable, economically and environmentally sustainable, but also attractive to the local community.
"The Prince's Foundation's BIMBY toolkit allows the local community to work in partnership with the developer on how a new development should look and feel. This is essential in giving rural communities a sense of pride and ownership in new homes for their village.
"There is much housing need and more homes need to be built, this is a fact, but it is equally important these homes are built with appearance in mind – over time this will build community confidence and appetite for new homes and more beautiful homes across the country." Sue Chalkley, CEO Hastoe Housing Association
RTPIH

"RTPI/Planning Aid England (PAE) looks forward to working with The Prince's Foundation on BIMBY. PAE has significant experience of working with communities across the country on Neighbourhood Planning and will bring distinct and added value to the BIMBY training workshops. Known for their provision of independent and impartial planning advice and expertise, PAE Volunteers (who are also Chartered Members of the RTPI) can provide the local and national planning policy context to discussion of the built environment within neighbourhood planning". Rosslyn Stuart, Director of Professional Standards and Development.